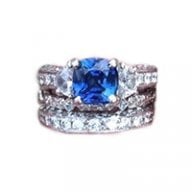 Joined

Oct 11, 2011
Messages

5,493
Re: Amazon Prime shows and other movies/series worth watchin
redwood66|1487871781|4132619 said:

diamondseeker2006|1487548717|4130915 said:

My husband is a big fan of Man in the High Castle, but it's not for me. Will check out the others you mentioned, Missy!

I am watching all seasons of Downton Abbey now and love it! Another I may watch is Dr. Thorne which is by the creator of Downton Abbey. I have Poldark on my watchlist, redwood! I'll probably go over to Netflix and watch The Crown after DA is over, though.

I just watched Dr. Thorne and loved it. It is only 4 episodes long. Julian Fellowes wrote it based on a book written by Anthony Trollope. Might have to read his books. Mr. Fellowes does an intro and debrief for each episode.

Here is a review:

http://www.telegraph.co.uk/tv/2016/03/04/doctor-thorne-review-fellowes-and-trollope-is-a-happy-marriage/

I love Ian McShane btw, we love the series Deadwood and he is an integral part. Beware though that series is chock full of bad language.
I have had Dr Thorne on my watchlist but haven't ever started it yet. I didn't realize it was based on a Trollope book. I've only read one but it was delightful.