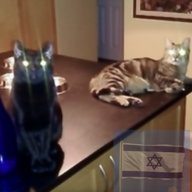 Joined

Jun 8, 2008
Messages

31,246
So in the Hidden Netflix thread other shows and series and movies have come up that are not on Netflix that PSers have enjoyed and I thought let's see if there is a need for this thread. Goodness knows we can use a diversion from what is happening in the world right now and perhaps in these recommendations we can find some entertainment and a break from real life.
My recommendations right now.
Amazon Prime
.
1.LOVED LOVED LOVED
Fleabag
. Smart, sassy and heartbreakingly sad. A must see IMO.

It's short. Only 6 1/2 hour episodes but hoping it comes back next season. From the BBC (I think).
http://www.imdb.com/title/tt5687612/
2. We just watched
The Lobster
last night. A bit difficult at times to watch but I kept telling myself no animals were harmed in the making of this movie. And I just didn't watch certain scenes. Overall a very good movie. A scathing commentary on life in a dystopian (are we there yet maybe!) future.
http://www.imdb.com/title/tt3464902/
3.
Transparent
4. Saw this in the movies but it's on Amazon now. Highly recommend.
No Country for Old Men
5..
Man in the High Castle
Just started watching this series.
6.
Mozart in the Jungle
. LOVE. But stopped watching last year for some reason. Plan on going back and catching up.
7. In the Hidden Netflix thread other PSers recommended
Catastrophe
. I haven't get watched but will check out and it was highly recommended by a couple of PSers.
8. Lastly we started watching
Red Oaks
and it is growing on me. Cute coming of age story in the 80s. I like the actors very much. Especially Paul Reiser and Richard Kind.
Happy Amazoning and Netflixing!