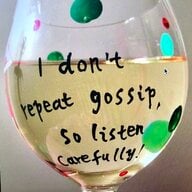 Joined

May 22, 2002
Messages

1,915
Hi All,
I need your opinions. As you know, my latest project is now trying to get my wedding band together (as well as my fiance''s) before we get in further with our wedding planning. As with everything else, you have to decide whats important & whats not. Well, the bands are important. Flowers die after all. And a diamond wedding band will "live" forever.

What I''m looking for: .15 to .20, VS-2 to SI-1, F-G. I had looked at both prices, very good cut versus ideal H&A cut.
NOW, my question is this, do you feel that a very good cut .20 (lets use that size as its probably the one I''m getting) is just as good as an ideal H&A cut of that same size? Would you realistically even notice it? Should I concentrate on VS-2 G, instead of SI-1 F? Yep, I''m a bit brain drained right now & should be in bed for my 2nd 12 hr shift but I''m up obsessing about this now.

The H&A (
ACA
, engraved & AGS certed) stone is about $110 more per stone than the .20 very good cut from another vendor.
The snob in me wants it, but the practical snob in me says go for the very good cut. SOOOOOOOOOOOOO, what now??
Ice, can you email me your email addy. I''m interested in an Artcarved or Oro Diamonti band for my fiance. I have some questions. Naturally.

I was talking to Jackie & she recommended I call you. I did try to email you but the email addy I had was wrong.
Judy
ccuheartnurse @ yahoo.com
If I sound stunned, just email me & ask me what the heck I was trying to find out. haha