been lurking long time and finally bought one! pricescope was a tremendous help!
specs
2.1c G VS1
Ideal cut 0, ex sym 1, ex polish 1 AGS
8.20*8.22*5.03
61.1 depth
59 table
14.5 crown angle
40.8 pav angle
thin-med girdle
This was for fun, I didn't feel like buying an ideal-scope. There was a computer generated ASET on my certificate, it had some greens under the table and a small dot of dark green under the table as well. I made a blue scope with a random plastic sheet I had laying around.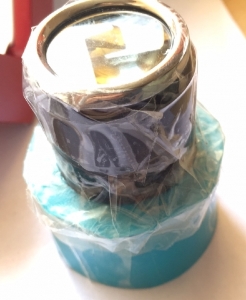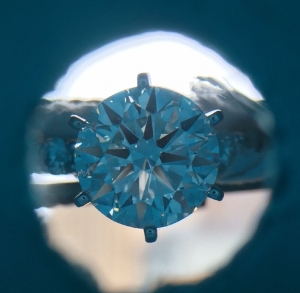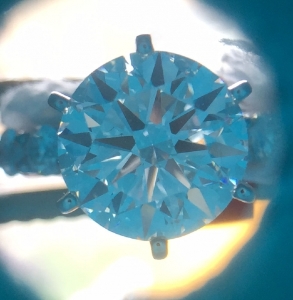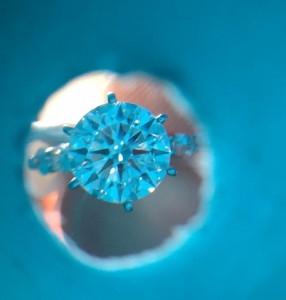 So I think I see some light leakage under table. By no means, I am not dissatisfied with this diamond. It did score 3.3 on HCA. I am happy with what I paid and I am very satisfied the look of this stone in real life.
I do realized, the light performance matters, but as long as my gf likes it, then nothing matters!
The question is, this stone did get AGS 0 but with 1 symmetry and 1 polish. I thought AGS 0 stones were scored for the best light return?