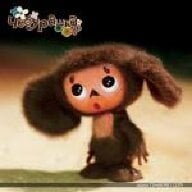 Joined

Apr 28, 2010
Messages

4,384
So, here is a question that I've been wondering for a little while.
What is the age difference between you and your SO? If it is a big one, does it FEEL like a big one? If it isn't who would you say acts more their age out of the two of you?
Me and FI have a 14 year age difference but to us its not noticeable. FI acts much younger and looks much younger than his actual age. It's never ever bothered me OR him except for the fact that he LOVES 80's music and its hard for me to get into. He says the 80's was the best years and its nothing like how it is now. He's seriously obsessed with the 80's. Even though he is older than me, I have a tough time keeping up with him sometimes! Its an ongoing joke between all of our friends. I also really love that he is older than me it makes me realize why it never ever worked out with the people I dated that WERE my age. Anytime I see an older guy now....I'm...

They're much more attractive to me than guys my own age.
Another factor that probably plays a big role in the fact that our age difference is not noticeable to us is that in terms of our relationship, I act much older than I am. I kind of always have with all my relationships.