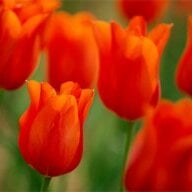 Joined

Dec 29, 2006
Messages

12,461
Hi Deb,
I just wanted to tell you how much I LOVE, LOVE, LOVE your tanzanite ring. I must admit, in following the thread and how the ring came to be, I got a little lost. I finally found a couple of shots of the ring in the box here:
https://www.pricescope.com/community/threads/agbfs-tanzanite-ring.12263/
I have to say, it's one of the most beautiful rings I've ever seen. The color of that tanzanite!

I began a folder with 3 stone rings and a lot of them are round pears with pear sides. Yours, Kaleigh's, Flopkin's, and Kamuelamom's rings are all gorgeous! I hope you don't mind that I included it with the others.
Do you have any hand shots (or other shots) of your precious? I'd love to see them.
ETA: Duh! That should obviously be "round centers with pear sides."