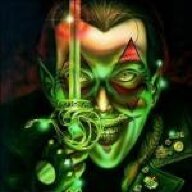 Joined

Jul 12, 2011
Messages

4
Hi all,
I've finally gathered up the courage to broach the PS forums after lurking on here for a while. So much knowledge and expertise!
I'm planning to pop the question to the hopefully future Mrs Hellequin in the next couple of months and after some trolling around Hatton Garden (I know, boo/hiss, but it's better than heading to a high street jeweller right?!) I've gotten a couple of quotes for
the
ring.
Through devious means I've managed to get a pretty accurate idea of what my beloved wants in a ring to last the ages and after doing some research myself I wanted to get thoughts, opinions, rants and pleas from the PS community because, to be honest, I'm still new at all this and a little help would be very much appreciated!
The ring:
I've had three quotes in from three places in Hatton garden. The mounting i'm after:
- Platinum
- Split shank (4 prong mounting)
- Pave set shoulder stones to 1/2 way 0.25 - 0.3 in total (princess cut, G/H VS2)
The three centre stones and quotes
0.83 Asscher, E, VS2, Cut: Very Good. GIA Cert. - £4,590
0.9 Asscher, F, SI, Cut: very good. GIA Cert. - -£4,730
.89 Asscher, D, VS1, Cut: Very Good. GIA Cert. - £5,564
Now from reading on here, I'm taking these quotes as kicking off points for some haggling, but am equally open to the online option, either just to source the central stone, or for the whole package.
I've had a look on
Whiteflash
,
GoodOldGold
and
Blue Nile
and while the stones they have are supremely tempting - If
GoG
had any smaller Octavia Asschers in stock... - none of them have the exact setting I want. Some are close, but given that the size of stone I'm after is quite small, and Asschers size up small in any case, I really want/need a delicate split prong setting.
The potential future Mrs H has very slim hands and fingers - J ring size and she's made it plain that she doesn't like larger pieces of jewellery that swamp her hands (Thank God
) so stone size has to be relatively compact and I just love the Asscher cut. Some of the settings I've seen would "only work with 1ct + stones". Does anyone know if that is merely guidance or a rule in terms of ensuring a stone is set properly?
Equally some feedback on whether it's still cheaper to buy stones from the US given the current US/GBP exchange rate and the VAT rise to 20%. Some of the stones I've seen are mighty tempting!!
Many thanks in advance for any help people might be able to provide. It's been a fairly rapid learning curve, and I think there's still a very long way to go!
Cheers
Nathaniel