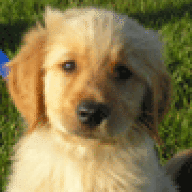 Joined

Jun 25, 2010
Messages

106
Well even though the original post had a couple thousand hits on it I wanted to share the finished product of all the work the forum did in getting this ring picked out! I started as a someone who just read others posts and eventually made my own post asking for help. Several people such as EB, CharmyPoo, DreamerD, SLG47 and many more helped pick the diamond out.
The diamond is a .91ct Octavia Asscher cut designed by Storm of PriceScope. If you don't know his story you need to dig around the forum. It was purchased at
GoodOldGold
and you can see it on its own here:
http://www.goodoldgold.com/diamond/6761/
.91ct, H Color, VVS2 clarity
After the diamond was picked out it was time to find a setting! Again I came back to PriceScope and posted for help! Many of you helped with finding the best route to go to match my gf's dream ring and in the end...it is pretty darn close! I chose to go with Wink Jones of
High Performance
design to have a custom setting done. Here is there site:
http://www.highperformancediamonds.com/
I love it! It came out perfect. Wink worked hard with me to refine the design exactly the way I wanted it. After agreeing to the CAD design he sent it off to be casted. He was very patient with me as I emailed him nearly daily for the 6 weeks it was being custom made..and I really did email him daily!
The reason it took 6 weeks is because the first production did not pass their high quality standards so it needed to be re-casted. The second one came out perfect!
So without further adu...here she is!
http://www.screencast.com/t/MWI2Y2ZhMzg
Thank you again to everyone who helped me out in creating this wonderful setting! Im sorry if I left some of you out who were really helping to get this done, and there were A LOT of you!!
I will actually have it in my hands tomorrow and can not wait! Now I just need to plan how I am going to ask her!! It is most likely going to be this Saturday!!