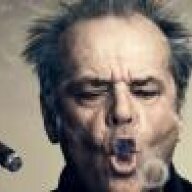 Joined

Oct 6, 2015
Messages

56
I have been lurking on this site for many months, and seeking advice from a friend who frequents pricescope. I have been on the hunt for an oval sapphire gem, and can't seem to find exactly what I want. The more knowledge I gain from reading and research... The more it seems that gems are subpar.
I have been purchasing loose gems from various online vendors, and to no avail... nothing is what I am looking for. The only one I have found (yet to see in person) is a loose sapphire from a chain store sapphirecompany, and I have my doubts in the actual quality of the gem.
I have a novice eye, and maybe some veteran can chime in and give me their opinion or point me into the direction I should continue down. I am beginning to feel defeated, and now considering purchasing a rough stone, but I am also weary about that. Once a gem is found, I will then need to source a person to create the setting, so that will be another huge thing needing to be figured out.
I do have this gem on hold, awaiting me to go up and check it out in person. I am getting it for just around 3,000$, if I proceed.
(please check it out thoroughly and give me your advice)
http://www.thenaturalsapphirecompany.com/p-54870-oval-unique-sapphire-u5260/
(REFERENCE PHOTOS BELOW FOR COLOR)