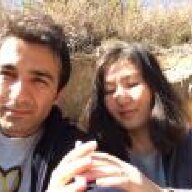 Joined

Dec 25, 2015
Messages

6
Hi guys, Recently I bought a lot rough rubies from Afghanistan (Jagdalek), which I wanted to sell it in China. before buying I searched the Chinese market for precious gems and found out that after diamonds, rubies are mostly favored in the market here as red color is regarded both lucky and sacred in China. Secondly due to large consumer population the price of precious stones is very high here. The gem markets in China are flooded with synthetics so I thought that natural stones must demand a very high price here.
So with zero experience with precious gems I decided to buy a lot of rubies. I bought a lot of 190 carats for 1200 us-dollars online, but when I received them and opened the box
I realized that all the stones were very small (1-8 carats, only 4 stones about 20 carats), with cracks and inclusion in them. and look more like pink sapphire than ruby
so can anyone pls answer me these questions.
1. did I pay the right price or I got conned.
2. how is the color of these stones? does this color comes in the spectrum of rubies or sapphire?
3. If I cut the stones and get some good stones of less than 1 carat can I get good price for that?