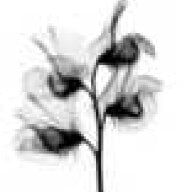 Joined

Oct 22, 2005
Messages

1,747
I had a single friend mention to me that she thought it was rude that her best friend had not added "and guest" to her invitation even though she''s single and her best friend knew that and my friend knew that her friend was only inviting guests for people who had a S.O. due to space and financial constraints. I even mentioned that to her, and she was like "yeah, but I''m in the bridal party, so she should have at least offered for me to bring a guest," which to me, does not make sense, but whatever. This friend is in my bridal party as well.

Our room only first 175 people, and we''re inviting 150 (expecting prob between 130 and 140, the room really would be full at 150, 175 would be overcrowded, the coordinator even said 120-150 is perfect for the room) and so we have a size constraint, which I purposely chose to not go way over budget. I was not going to add "and guest" to my single friends'' invitations, just because I''d know if they were dating someone, and I do know of a couple people who will just ask a friend to come along, even though they know lots of people at the wedding, if they are given a choice to bring somone.

I guess there are 2 questions here:

a) What did you/are you doing for single people? Should I just write "and guest" and assume they won''t just bring a random person.

b) Does having "and guest" on the invitation make anyone feel like they have to fill a quota or something? I''ve never been single when invited to a wedding, so I''m not sure if there''s a feeling of urgency to bring someone if you''re offered to, or not...or if it feels like you''re being slighted if you didn''t get the "and guest" option??