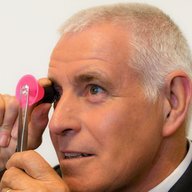 Joined

Aug 15, 2000
Messages

14,825
I would like opinions on adding a symmetry score to HCA.

Bonus for H&A X%, AGS Ideal Y%, Excellent Z%
No bonus for VG 0%
Penalty for Good, Fair and Poor

We are in Beta testing for an addition to HCA that indicates how big or small a round diamond looks like. Not just it's dimension relative to its carat weight, but an estimate taking into account peripheral light leakage. This will be called Holloway Cut Adviser Looks Like or HCA LL.
Part of the new data entry is symmetry. So it will be easy to add bonus and penalty to HCA (many people already seem to accept H&A's up to HCA 2.5).
Of course dimensions and carat weight are also part of the new data requirements.
As soon as practical we will also allow entry of any AGS or GIA report number - regulars already know that many report #'s already work this way.