Hey Pricescopers,
Been lurking the forums so that I can drop hints to BF about what I envision my dream ring to look like.
I LOVE the band of the David Yurman Unity engagement ring but from what I've read on here and elsewhere on the internet, the rings are way overpriced for the quality and size of diamond you get.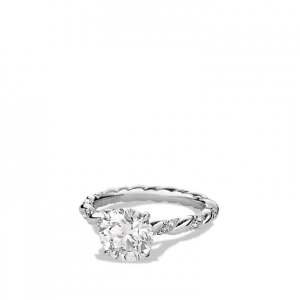 I know that designers won't copy existing designs, so I was wondering if it would be possible to purchase the wedding band of the same style from Yurman (
http://www.davidyurman.com/products...html?lpos=PLP-45&item=wr3080 pladi&source=plp
) and have a designer like
Victor Canera
or Steven Kirsch modify the band and set a centre stone over it?
And if not...are there any designs that you've seen that comes close to the DY?
Thanks in advance for all your help!