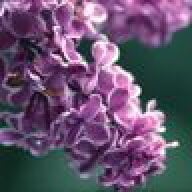 Joined

Apr 25, 2007
Messages

1,343
With the warming weather of April, the local spider population came out in FULL FORCE over the weekend. Overnight, a rather intimidating spider decided he (she?) liked the chaise lounges and new shade umbrella we put out on our terrace. The little beast has generated a rather intricate web between the two and is currently crouched smack-dab in the middle awaiting a swarm of insects-- or perhaps even a small, unsuspecting bird.

I normally have a live-and-let-live attitude towards bugs, but I will *never* be able to enjoy those loungers if I think a spider population is crouched in the crevices, awaiting the chance to bite me somewhere that a bikini does not cover.

What do you do to pest-control spiders? Other than a rolled-up newspaper, is there any effective way to either kill them or make their choice of locale less desirable? Are there any sprays that repel them? Has anyone ever tried those ultrasonic pest repellent devices you plug in, and do they work? Help!