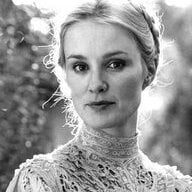 Joined

Apr 29, 2019
Messages

2,108
I love your project! What a good idea.
Can you tell me please how close in diameter are the stones that you are choosing for your bracelet? I ask because I am looking at round diamonds for the side stones in a 3 stone ring that I am planning, and I wonder if a .1 to .15 difference in diameter is noticeable in diamonds that are approximately.35 ct each?
Hi Scon_ce! Sorry for my late reply, I didn't see your question until now. I was told by my
WF
SA to stay within a .15 mm range for the bracelet. However, in a bracelet, you can arrange the diamonds in a way that you can make the strand ever so slightly graduated (so neighbors are closer in size than .15mm.).
I was told that stud earrings should be within .1 mm to be "perfectly" matched. My studs are over .1 mm ( they are .19 mm difference) and I am still completely happy with them (I can see a very very very tiny difference in size if they are so close together they are touching, but not if they are a few inches apart or farther.)
I think you will be happy if you keep them under .15 mm and if you are nervous about it, then .1 mm. I honestly don't know anyone who can detect .1 mm or less difference, and most folks can't detect .15 mm.