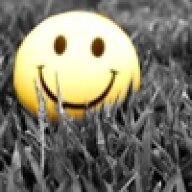 Joined

Jul 25, 2006
Messages

1,864
I was able to go to Danhov yesterday for a chance to view their beautiful rings in person at their main office in LA. They were kind to accomodate me because their offices are currently undergoing a major remodeling. Shant showed me the rings, and took me to introduce me to the designer, Jack. Their rings were beautiful, great craftsmanship, and they even showed me some of their upcoming couture rings (a little extra omph for some of their current designs), along with completed rings of some designs that are about to be added to their line

-I don''t think I can say what they look like yet, but they were really pretty! They also showed me a lot of incredible photos of prior rings they have done. They pulled out the tubetto ring, which is an incredibly detailed work of craftsmanship, extremely impressive in person. I actually don''t think the photos do the ring justice. Incredible detail! Each one of those little tubes is filled with a stone and done by hand!!! The one I saw had a yellow diamond in a platinum setting with the yellow gold accents/''tubes'' with the tiny yellow diamonds in each of the tubes (they didn''t have the rose gold one at the office that day).
James Allen
uses a photo of one of those in his ads sometimes. I think that ring is definitely deserving of someone who appreciates a ring as a form of art, not just something to hold a stone! It will no doubt get noticed and plenty of comments because it is so unusual and detailed!
I would have loved to see the ME-30 that day (I loved pics from a recent post someone did), but it was out at the time.
For those who are interested, some of their designs were also made to sit completely flush with a wedding band (such as the meno ME-1). They fit perfectly side by side.
I also learned that Shant may be giving us a webinar soon (he already had the camera in his office, courtesy of Jim Schultz of
James Allen
!), I hope he is able to find time in between all the remodeling! They were great people, and I really appreciate that they allowed me to come and physically see the rings in person! I just wanted to let people know that their rings are very beautiful in person, great craftsmanship!