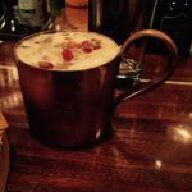 Joined

Jun 27, 2007
Messages

237
First off, thank you so much for recommending Jerry from Gemart Services. I contacted him recently in the search for a perfectly pale pink emerald cut striking stone to start a 10 year anniversary ring project. I don't have anything in a step cut and seeing all the beautiful asschers and emeralds on here, I was definitely craving one. Long story short, we had many conversations about some tourmaline rough he had and what types of shades I was interested in. Meanwhile, on his gems for sale page, he had this striking topaz that I just couldn't stop thinking about. It was alot bigger than I wanted and not in a classic emerald cut, but I knew I had to have it.
So here are the details, as descibed by Jerry:
An uncommon light pink topaz from Pakistan especially clean with a unique "Mixed Rectangle" cut
7.42ct
12.5×9mm
So now my dilemma. I was originally planning for a 3 stone ring with double claw rose gold prongs and side traps. But now I am not sure if the stone is too big for a three ring, and am considering just a solitaire with double claw prongs.
Any and all setting advice and help if appreciated and thoughts on the stone. Thanks so much!