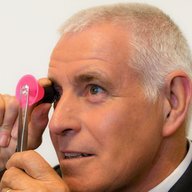 Joined

Aug 15, 2000
Messages

18,058
From the GIA e-newsletter:
TRADE: A comprehensive study by KPMG, an economic research group, concluded that worldwide jewelry sales will experience a 4.3% combined annual growth rate, from about $146 billion in 2006 to $230 billion in 2015.
However, if the industry were to reform its marketing practices, adopt more transparent and professional business methods, and spend more on product research, that growth could reach $280 billion, with significantly improved cash flow. Much of that extra growth would come in mature markets, especially the U.S., if manufacturers and retailers created more innovative products and marketing programs.
The study predicts that high debts, mounting inventories, and dwindling profits will catch up to the diamond trade within two years and force a series of mergers and consolidations as well as an average price decline of 20% in 2008.
Industry observers familiar with the report acknowledge that some consolidation may occur, but they believe strong consumer demand for diamonds worldwide will keep the diamond trade from experiencing the hard landing predicted by the report.
If our industry woke up to the idea that 1/2 the biz is round diamonds, and spent some effort to be more creative - then the growth coul easily become +10% a year - then we could keep up with the rest of the fashion related industries.
Who knows - it might be a diamond company that entertains me at the Australian Open grand slam event in 2015, instead of a tic toc company.
(either way - the tennis has been fantastic this last 2 weeks!)