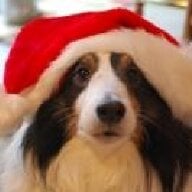 Joined

Nov 25, 2002
Messages

9,170
I was looking at an auction on eBay and decided to ask the seller why they manually enter so much data from the EGL cert instead of scanning it in, and why they don''t show the crown/pav information.
I was shocked and surprised at his candor....he said I was right on track, that there was usually something wrong with the diamonds that the wholesaler doesn''t want to reveal. The wholesaler will instead get a "consultation", which shows a small EGL card with color/clarity on it, but not much else. He told me he''d prefer to show the whole cert, and went on to tell me that you can check ANY EGL report (which shows full information) by going here:
http://www.eglusa.com/results.htm
If you enter the report #, it shows all the data on the report. Very cool. Helpful for those of you who were having a hard time reading the TINY, TINY print on some EGLs around the net.