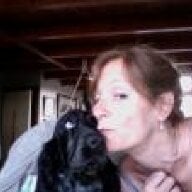 Joined

Dec 12, 2010
Messages

268
I have done a clean install on my laptop (oh oh) and although I backed up iPhoto, I didn't think to back up the photos I had downloaded which were stored in a 'jewellry' folder, elsewhere.
Result? Years of casual 'ohhh I LIKE that' images disappeared - poof.
Now, irony of ironies, my dear chap is suggesting he would like a few ideas for a 'special' ring..... which of course, is great to hear. But now that that research would actually be of use, I've lost it all!!!
Many rings were from here, so that's fine, a couple of hours of fun, browsing will find them for me again.
But the one I really want to show him didn't come from here, and so here is the real challenge and I know I'm in the right place to ask it.
I'm thinking of a photo of:
a three stone ring, rounds,
set in plat or white gold,
it was a take on the swirl ring,
the stones were very slightly on the diagonal
I don't know the designer, but I do remember that it wasn't one of the biggies - so not
whiteflash
/james a et al., not one use much/at all, here
it was very minimalist, no pavé at all,
the metal was very fine and the stones seemed to float - it was really all about the stones,
the designer was an American woman and the price was high - I think around 2k not counting diamonds.
Has anyone, by any remote chance, the vaguest idea what I'm talking about?
Thanks ahead of time, for even bothering to read this far!
Abi