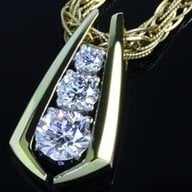 Joined

Mar 10, 2010
Messages

3,524
Gypsy|1452580111|3974610 said:

Now hopefully it proves to be a forever home .
That's the first thing i thought of. Hope they spoil him even rottener, too! The SPCA does have a lifetime open door policy for any animal they place, but I never want to see that sweetie there again.
I really wish he could have gone to your home, you'd have loved him and his antics. He'd slowed down on the remodeling, but was having a great time doing those belly whomps to the floor. I even caught him in the act, wish I'd gotten a video. You'd laugh until you cried.