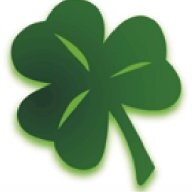 Joined

Aug 15, 2008
Messages

95
To distract myself from my LIWness, I thought it might be fun to do a silly Q&A. So here goes!

1. What did you last eat?

2. What's your favorite TV show?

3. How did you and your SO meet?

4. If you could have $20,000 towards a only wedding or a house, which would you choose?

5. What is an irrational pet peeve of yours?

6. Are you a tom boy or a girly girl?

7. Who do you think your MOH will be?

8. How old are you?

9. Where is your next travel destination?

10. What is your dream wedding dress?