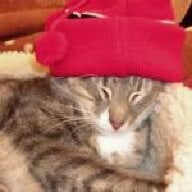 Joined

Aug 14, 2009
Messages

24,991
This is a very bad instinct for natural pearls - you'd never be done.

I might not be a collector, through years of playing with pearls for free [no limit...], all I could think about was which one would I keep at the end; there was no End - I found a new field to dig myself in instead & the time for such a pearl is now. The pin has the right idea for the small pearls that interest me.
You're so correct. There's never an end. Thank goodness the affliction is controllable...

Choosing
one
pearl, the finally-final pearl, that's an even taller order. I'd have failed too. Consolation in numbers?
Yes, no wonder it didn't work
I mean, we're talking about a man who just bought two bunches of parsley instead of one coriander and one parsley because "they look the same, I picked them from the right sections, must have been stocked wrong"

Last edited: