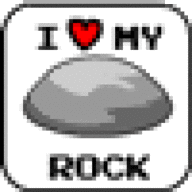 Joined

Jun 15, 2006
Messages

7,485
My grandparents have been married for 60 years, he just turned 86 she will be 87 in April. Neither of them is in very good health (he''s had multiple operations due to colon issues and has been close to death several times, she''s in the early stages of Alzheimer''s and her overall health is declining). My mom cares for them both (makes meals, cleans, drives them to appointments, etc.) but at some point they will need to go into a board and care facility when their needs become more pressing (they are pretty close to the point where this will have to happen).

He has made a few purchases lately including a hearing aid and a reclining chair so that he can sleep sitting up (he has breathing/lung issues). These purchases have spurred my grandmother into believing she is entitled to a 2 carat diamond. He essentially told her she''s too old to be spending that kind of money on a rock and that they need to hold onto what they have to be able to cover their bills in the future. They have a decent sum of money in the bank and recieve social security but the cost of care is high and who knows how long they''ll live and how much that care will cost.

He isn''t going to change his mind so it doesn''t really matter what anyone thinks, but I thought it was an interesting topic of conversation. Here are the answers my family gave:

My dad: it''s unreasonable especially considering her equivocating a diamond to a place to sleep and a hearing aid.
My mom: her dad would say no to anything she wanted to spend on so she should just go buy it.
My sister: agrees with my mom.
My husband: he should buy her a CZ as she wouldn''t know the difference and be just as pleased with that as she would a real ring.
Me: undecided. i think she needs to be reasonable but it''s their money and she should get to spend some as she sees fit.

What do you think?