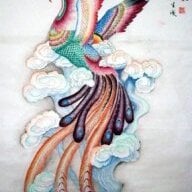 Joined

Jul 31, 2014
Messages

16,031
As is the case with many of us here, I am continuously inspired by
@yssie
s pearl collection (and taste in general). When I saw her SoC bracelet that she made with her favorite pearls, I was inspired to make my own "favorites" bracelet--with a twist.
I decided to try and find my "favorites" of all different kinds of pearls so I could make a bracelet where each one (or each pair) was a "favorite", but all were different.
I'm not quite sure this will be the final line up, but I know I'm getting darn close so wanted to share.
Without further ado, here is my "favorites" bracelet.
Outside in sun: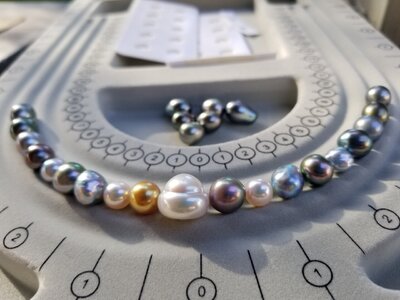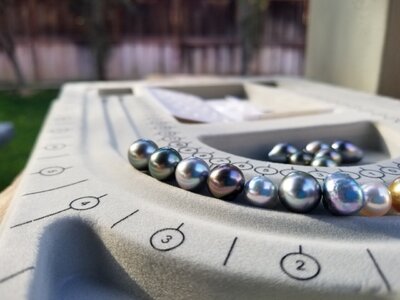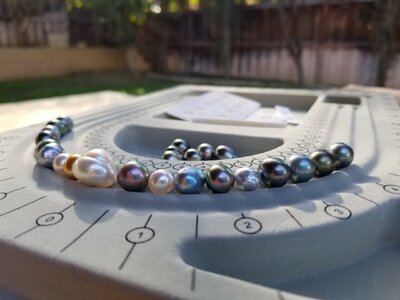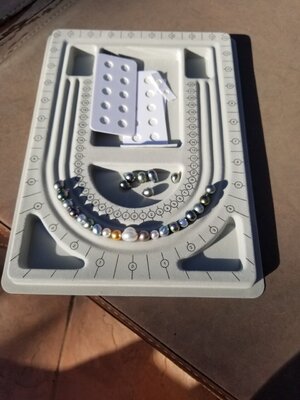 If anyone is curious about where/what the Pearl's are, from the middle we have:
1 gloriously shaped pearl from our very own
@katbran
. Sourced from paspaley farms and my personal version of perfect.
To the left of center is a SoC pearl from
@yssie
To the right of center is the amazing golden multicolor pearl I got from
@molinePDG
2nd from center (on both sides) is a pair of akoya from Takahashi. I asked for their highest quality pair between 8-9.5mm.
3rd from center (on both sides) is an incredible pair of blue/multicolor pearls from
@molinePDG
who was kind enough to keep an eye out for anything intensely blue or multicolored.
4th from center (both sides) is part of a lot I bought from CMN pearls. I told them the types of colors I liked and asked for their best quality.
5th from center (both sides) are a pair of blue pearls from Takahashi. Again I asked for their highest quality blue pearls in this size range (with color being the priority).
The rest of both sides are from the CMN lot, as are the "extras" in the middle of the design board.
I still may tweak the ends of the bracelet a bit (mulling over options now), but am very happy with the center and surrounding 5 on each side. I'm still not 100% sure how many pearls I need, so I may not end up using all of the ones on the ends. Once I am more sure about how I want the ends to look I will work with pearl paradise for drilling/setting the bracelet and will ask them about measurement specifics.
Edit. Insane things are happening with attaching pics via mobile right now. Looks like all of them uploaded, but I can't insert more than a few into the thread. Sorry!