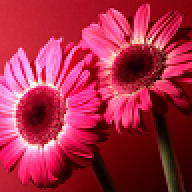 Joined

Sep 6, 2007
Messages

969
Okay. So I told myself I shouldn't do this b/c it might get me all hyped up over nothing. BUT...
FF gave me a hint about when the proposal would happen last weekend. He said 7 and 2. Another time when talking about he said 72 (as in seventy-two) and I was like I thought it was 7 and 2? Like two separate numbers? He replied that it doesn't matter how you say the numbers, separate or together. He said I could add, subtract, multiply or divide the numbers and it might be a date or the # of days until it.
For some reason, I kept thinking maybe Valentine's Day. But I would always tell myself no, it can't be b/c he said it wouldn't be a "holiday." But did say it was a semi-special date for us. But not super special like the anniversary of the day we met, a first date, our actual anniversary or a birthday or anything of the sort. And also has said from the get-go that it would be on a THURSDAY. But to be honest, I think that's BS. I think he was just trying to throw me completely off! Plus, he said I wouldn't have to work that day (guaranteed) or the day after. There are NO holidays coming up falling on a Thursday or a Friday. (And he can't be sneaky and ask my boss to let me have those days off b/c I can't use any time b/c it's all reserved for the cruise!) So yeah. He's full of it!

Anyway, like I said, I kept thinking Valentine's Day for whatever reason but kept throwing that thought out the window.
Until tonight on my drive home from work. 7 and 2? Or 72. Either way, multiply the numbers and you get 14!! 2-14, maybe?
Anyone thinking like me? Hehe. Or am I totally reaching with this... I could be. haha. But... maybe?!