This process has been exhausting for me however highly considering this stone. Would love to know anyone's thoughts/concerns.
A jewler friend who I sent this two to review mentiond this "might" be a GIA India stone based on the vendor (I think)? Is anyone familiar with that term? Is it a real thing? If so, way to find out?
- Size: 3.02
- Shape: Oval Brilliant
- Color: I
- Clarity: SI1 (eye clean)
- Polish: Excellent
- Symmetry: Excellent
- Fluorescence: Medium Blue
- L:W Ratio: 1.5
- Price: $28,500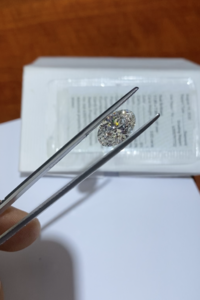 GIA Cert attached.