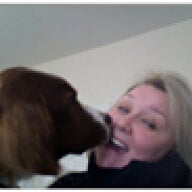 Joined

Jan 5, 2009
Messages

2,655
Steph72276 - i LOVE your ring - so elegant! can you pls tell me the stats on the stones? i just love the proportions!
luvmyhalo - my husband, being the sensible man he is, got me two engagement rings - one in yellow gold and one in platinum and....BOTH are three stones! i love them! when i was (much!) younger, i used to work in a retirement village to earn money while i was at university. a number of the ladies there had rings from the 1920''s and 1930''s that were three stone rings, and i fell in love with them. to me, they''re a beautiful piece of jewelry, rather than ''a rock in a setting'', and i think they''re the last word in romantic.
but that''s personal taste, and some people will say - "why split the love between 3 stones, when you can have just one extra special one?"
but for me - it''s three stones forever