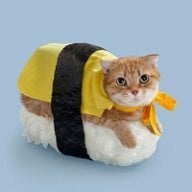 Joined

Sep 28, 2013
Messages

2,663
Yesterday I received my new rings from Sally. I wanted a few low-key, easy-to-wear rings so I decided to go for simple settings, bezels and non-pave/halos. I've dialled back on CS for the year, so I think my remaining stones won't be set until 2016 at the earliest.

Gem silica and rubies, 18k yellow gold
I bought the gem silica from Chris Auletta. It is 4ct, 12x8mm and had a repolish by Ryan Quantz. The rubies are 2.5mm Burmese heat-only.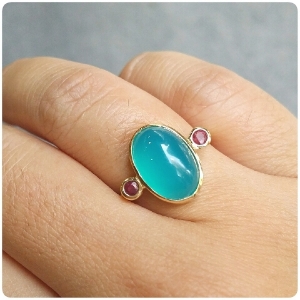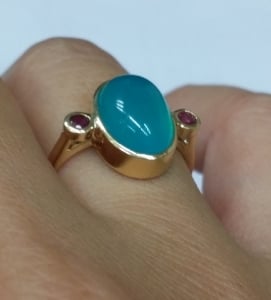 The loose stone: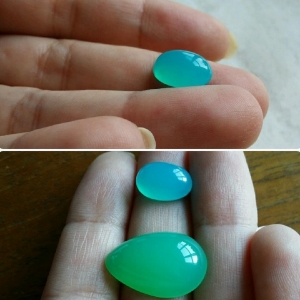 ***
Chrysoberyl, 18k yellow gold bezel, silver shank
I bought the 2.5ct Tunduru chrysoberyl cushion from Prima Gems at the June gem show in Hong Kong. Not precision cut but the cutting is decent (no window). It was more of a bright lemon yellow before being set. Now it is slightly richer/deeper yellow in color but in direct sunlight it still has a bright yellow color. I'm finding it difficult to accurate capture the color that I see in person. I went for silver because I was on budget, also Sally does not work in platinum and I don't like and can't wear white gold due to allergies. I took a risk because I did not previously like two-tone rings, but it works for me in tthis setting.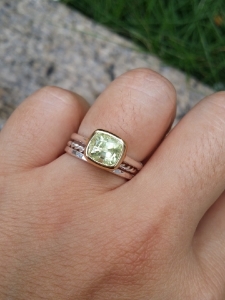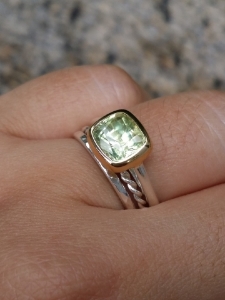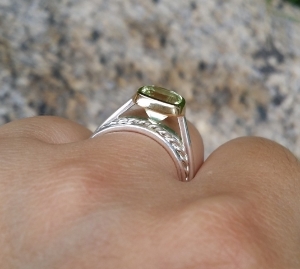 The loose stone: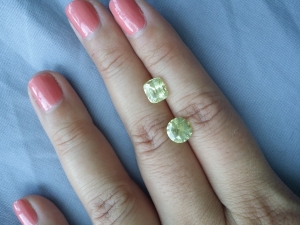 ***
0.88 ct Afghan tourmaline in matte 18k yellow gold stacker
After being set, the color has deepened slightly, and I think the yellow gold makes it slightly more green. However it is still more blue than green. Tiny but packs a punch. The tourmaline was originally purchased from Beau Patterson.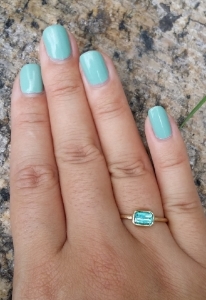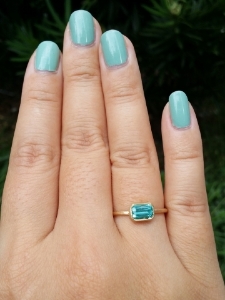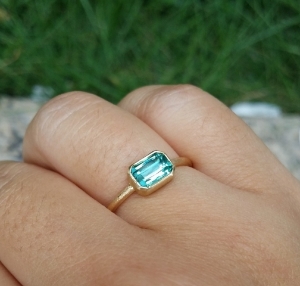 The loose stone: