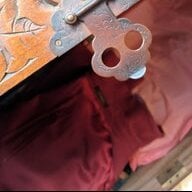 Joined

Oct 8, 2011
Messages

662
Hi all
Thanks to LLJsmom's thread about tennis bracelets, I learn from the thread that I want a 10pt 6.75 inch, stones set closely with 4 prongs showing clear line of diamonds. It will be a casual everyday accessory
I got quotes from
WF
and
IDJ
.
WF
has excellent customer service - nice, helpful and pro-active but not pushy. I now understand why they are often recommended.
IDJ
pricing is best. I like how they are direct and quick in replying. They certainly are good option especially when on a budget. I have decided to go local eventually, for ease of maintenance support in future.
So I made an appointment with my go-to jeweler to pick out the stones he called in for this project. They are all F VS.
While I was at the shop, I tried out 3 smaller ctw bracelets they have in stock and actually really like the effect of the 2 ctw. But as I have lost a gold bracelet just a while ago the jeweler thinks I should stay away from dainty styles. And when he offered me a discount on the 7pt 3.8 ctw, all my criteria just POOF, disappeared! Ok, I know I shouldn't throw away my requirements just like that but the price is good...it is actually only a little more than the Louis Vuitton gold I lost! It is on discount as it is SI stones, eye clean though, and also because they have it in stock, made when materials and labor costs was less. They are in fact happy to be able to cash the bracelet. Win win I guess
. Now I still have some budget left to buy the tahitian necklace from PP.