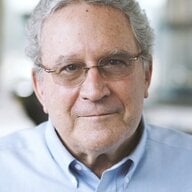 Joined

May 24, 2021
Messages

231
John, here are some of my thoughts about your challenging questions.

How has Covid changed your mood? It has made me feel even more blessed that my family has to date not suffered any major consequences of the pandemic. Seeing the death rate of the vaccinated plunge makes me feel even more optimistic about the health of my extended family.

Has it changed your attitude? It has. I am cautiously optimistic about the research that is going on in many countries and the long-term ramifications of the research. Seeing the bungling of the response in the beginning of the pandemic had Resa and I ordering our groceries and other items rather than going to the store. That was difficult. We also really missed going to our Friday night Date Nights at Ruth's Chris, and as soon as we were vaccinated we started going again, which elevated our attitudes immensely.

Have your shopping habits changed? Shopping habits? I have shopping habits?

Are you purchasing more or less luxury items? The same. Resa and I rarely buy luxury items, except occasionally for each other.

What role do you think the diamond industry should play in terms of social responsibility? I do not deign to think of telling others in the industry what their social responsibility is or should be.

Personally, I belong to Rotary International have donated liberally to their Polio Plus campaign which is close to finally eradicating Polio around the world. Rotary has had public figures like Bill Gates join their efforts and Billions of dollars have been raised and spent over the last forty years or so.

There were fewer than 100 cases worldwide last year. The only two countries of the world in which Polio is still endemic are Afghanistan and Pakistan. Historically, in 1952 there were 52,000 cases in the United States alone. It was a frightening reality of my childhood.

I encourage others in the trade to follow their hearts and get involved with charitable acts, whether through a civic group, a church or their own solo efforts.

In terms of human stewardship? I am proud of the efforts made by members of the trade to create the Kimberley Accords. Personally, I hope the trade will continue to enforce and hopefully to increase the attention paid to the horrible situation of human rights abuses. I also think the world needs to pay attention to abuses in many fields, oil, coltan, etc. Eventually, it come down to consumers demanding ethical behavior from those producing the things they buy. I fear that is a long way away.

In terms of animal and environmental stewardship? Again, I do not think this is something that rests only on the backs of jewelry industry, but more fairly on the governments of the world, who are, for the most part, miserably failing their responsibility.

Personally, I have belonged to such organizations as Ducks Unlimited, Pheasants Forever, The Rocky Mountain Elk Foundation, and other such groups with the goal of protecting the game and habitat conservation. Since it was founded in 1937, DU has conserved more than 14 million acres. The huge flights of migrating ducks seen in this country would be MUCH smaller if hunters had not banded together to protect the habitat.

What can be done to combat geopolitical situations where human rights violations persist, beyond industry embargos? This is way above my pay grade.

I will not throw up my hands and say nothing can be done, it is too appalling to be allowed to continue, yet this is again, a governmental sized issue. For example, many companies in the industry refuse to do business with Zimbabwe. This is because the government of Zimbabwe, not terrorists, are the offenders against their own people. The Kimberley Accords only concern the actions of terrorists. Clearly this needs to be changed.