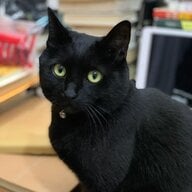 Joined

Jun 27, 2020
Messages

53
I've been lurking around this forum for nearly 10 years. And each time I am about to purchase a gemstone or decide on a setting (e.g. will a bezel setting deepen the colour of my sapphire?), I would immediately log on here to check out what all of you had to say. Your knowledge and experiences have helped me navigate a potentially perilous world of coloured gemstones.
Anyway, when I was about to purchase a green diamond, I logged on here to try learn as much as possible. Perhaps because consumers aren't that well acquainted with green diamonds, I wasn't able to find as much information as I'd like to. As such, when I was purchasing my diamond from an online vendor in Asia I was really freaking out because I had no idea what to expect.
My ring arrived today and I thought I would take a few photographs of it, and I hope my post would add to the overall knowledge accumulated in this forum.
Key Attributes of Green Diamond
Carat Weight: 2.03
Measurements: 7.23 x 6.36 x 4.65mm
Clarity: VS2
Certification: GIA, Certified Natural
Colour: Fancy Greyish Yellowish Green
Colour Distribution: Even
Fluorescence: None
My diamond isn't considered a top notch green, but I got it at an extremely good price which I would prefer not to disclose, least I upset the parties involved.