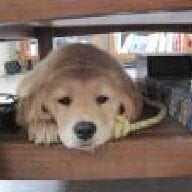 Joined

Apr 2, 2015
Messages

2,325
Hello everyone! I wanted to share a very special ring. About a year and a half ago I discovered PS and I promptly told my husband that I found my people, LOL. I was looking for inspiration to reset my e-ring which was a classic GIA 3X that didn't have great proportions. I decided to have it recut with
BGD
and it's now a beautiful AGS000 but I couldn't decided how to set it and in a fit of spontaneity spurred by LLJ's trade in, I reached out to Adam of OWD to see an OEC myself as I had been a little obsessed with them. I needed to see if I loved them as much as I thought I would. Well.....I did. Good lord, the old world charm, the big facets, the PERSONALITY, the changing look of the light play, the insane pastels, all of it was out of this world. Again, love at first site! One thing that I realized in spending time with 4 different OEC's is that I really loved a warm OEC. The subtle warmth just seemed to emphasize the above traits that I love and it is incredibly romantic to me. I decided on a gorgeous GIA 2.81 M, VS1 OEC and had it set by
Victor Canera
. Working with Adam at OWD was incredibly fun and easy. He is super easy going and totally committed to the process. He is also a no pressure kind of guy. And Victor is amazing. He is incredibly patient and just an all around nice person as well as very talented of course
.
I asked Victor to tweak one of his existing settings for this OEC as I wanted it a bit lower set. He suggested single cut melee and to add milgrain. The setting is stunning. I can't believe how beautiful the pave is and the milgrain and the single cuts make the entire look perfect.
As far as the diamond itself, it had me at first site. I loved the M as there is something special about it's character and charm. The color is totally not what I expected an M to look like. Having never seen lower than an I, it just does not look yellow! It goes from bright, bright almost white to to ivory but mixed in are all the amazing colors and flashes. It is just never bores me! However, not being well versed in OEC's I reached out to DS to ask for Gypsy's email since I thought we lived in the same area. DS was more than kind and enthusiastic and Gypsy was too. Lucky me, because I was able to meet in person with Gypsy and we looked at 3 different OEC's together. I secretly already loved the M, but I wanted to hear what she thought
. I had 2 K's and the M. As many of you know, Gypsy is a total gem (pun intended!). She loved the M too and so I felt confident moving forward with it. Thank you Gypsy for helping me choose and for lending me your expertise!
This next part is going to confound some of you, some of you will relate, and some of you will just think I'm a nut job. As I asked Gypsy, "Have you ever thought you wanted something really badly and when you finally got it, it was just as beautiful as you thought it would be, even more beautiful, but it turned out it just wasn't you??" That is the case with this gorgeous masterpiece. I've thought long and hard and the truth is that this ring is too delicate for me, the stone is a tad too large for everyday wear (I know blasphemy!) and I know I just won't wear it more than a special occasion piece. I have my MRB and a custom cut AVC that is my dream ring coming soon. I can't justify a 3rd e-ring
. My thought was that I'd sell my MRB and have this OEC, but sentiment got to me in addition to my above realizations and I have decided to sell this gorgeous ring. I don't want to dismantle it because it's truly a work of art. Okay enough ramblings.
With that roller coaster of a ride, here are some photos!