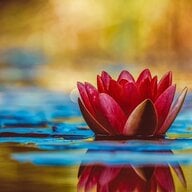 Joined

Mar 29, 2016
Messages

257
Re: 2.01 Ct Asscher Cut Diamond, Karl K please help evaluate
treasurehunter|1462593357|4028431 said:

What type of Asscher cut is this, I have never seen an ASET like that with an Asscher .. Where was the stone cut ?
Hi, I tried to get a better aset which was somewhat more face on. It still was difficult. Maybe this will help some more. What about it have you never seen before in an asscher? Stone was "with one of our overseas diamond partners"