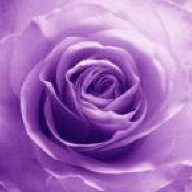 Joined

Jun 22, 2011
Messages

278
Hi everyone,
I decided that today was the day to be bold and emerge from lurker-land, as I finally gained the courage to start testing the waters of loose gemstones. As I mentioned in FallenRox's topic, I am only just starting on the path to coming up with my dream ering.
My boyfriend and I have discussed getting engaged and the fact that we want a non-diamond center stone, but that's where most of our concrete discussions have ended. Our timeline to engagement is within the next two years, depending on a variety of factors (the usual family drama/pressure, potential international move, finances, etc. etc.). The long timeline is actually good, because I know I'm picky and tend to change my mind a lot before settling on a big decision so this takes the pressure off my research time. I know I want something purple, but I've been flip flopping between medium-purple, or a pale lavender with lots of sparkle. My favourite PS stones so far are TS's lavender spinel cushion in the yellow gold halo, and Zestfully Bling's new silver/blue/violet halo. I also can't decide on a cut, but I figure if I choose a colour then I'll at least have one criteria settled upon!
Since I've been trying to "watch and learn" from FallenRox's experience, I decided to dabble in some ebay stones to get an idea of what might look good IRL and next to my skin tone. I purchased my first spinel a few days ago, and wait anxiously for its arrival!
Here is a shot from the ebay listing, and would love if people would contribute their thoughts or observations on the stone so I can learn. I know there is a huge window and I'm not a big fan of the brown/yellow flashes, but I figured it would be a good way to see how I like the lighter saturation and how much grey I would want for less than $10 all-in. It's just a smidge over a carat in weight, and 5.7 x 6.6 in dimension. When I get it in person I'll take some handshots for more opinions.
Thanks in advance!