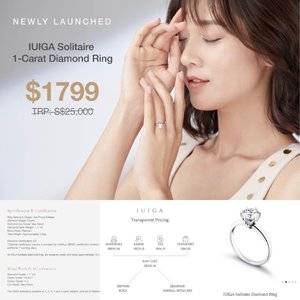 The following have been making its run in the local context, with options up to 5cts.
After conversion, it's abt US$1300 and comes with a 6prong platinum setting.
Granted that IGI has dubious grading and you really have no idea of color or clarity but a quick browse on even dropshippers, makes the price hard to beat. There is nothing in the ad that suggest it is not a mined stone....is it ?
Wondering if I could get some opinions on how this is possible.
Last edited: