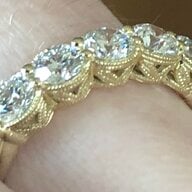 Joined

Dec 22, 2019
Messages

211
Hi,
So I couldn't resist 'winning' this auction on eBay and I actually am very happy overall with this purchase but I have a question about the small chip. It's very small under a loop on the top of a lower crown facet just at the girdle. It was described as girdle roughness and it looks more like an abrasion than a chip to me.
The diamond is very pretty and is just about exactly a carat. It has amazing clarity and is approximately a Q - it definitely has a light yellow color. No brown and I like it. It can face up white but mostly I can see the color. I would set it in yellow gold anyway and I think it's interesting.
The ring fits my pinky but is not at all my style. Too bad!
It has amazing sparkle and fire.
My only question is about the chip. Should I worry about it or just hide it with a prong? I might take it to a local jeweler who can look at it more closely.
Pics and videos! Thanks!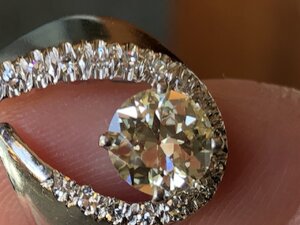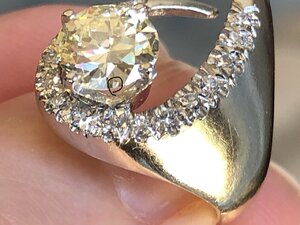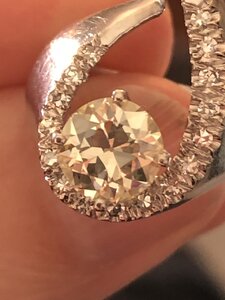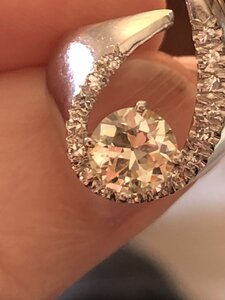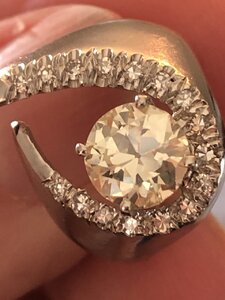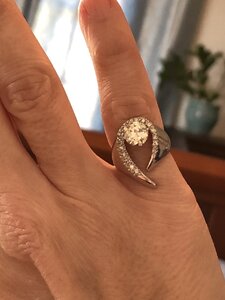 Last edited: