Hi everyone,
I have a 750 gold bracelet - I am not sure about the stones - I have searched the web and did not find anything that would tell me how much it could be possibly worth. I assume that it is not made by any firm, since there are no markings; and I am not sure whether the clover on its lock is somehow related to the producer...
Here are the pictures: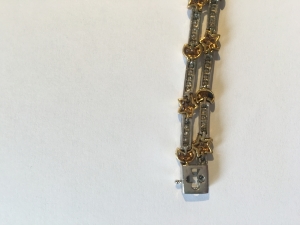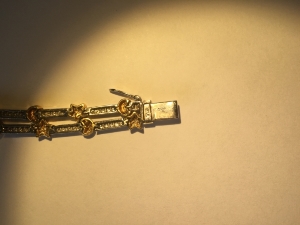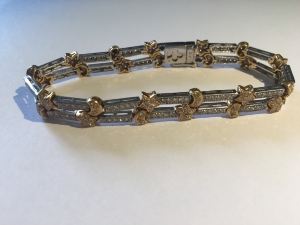 I just really don't want to go to an appraiser and pay a price that exceeds the value of the jewelry itself. Hopefully someone would be able to comment/make a suggestion..
Thank you.