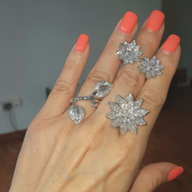 Joined

Oct 5, 2006
Messages

9,708
So I was dead set on us going to the Maldives for our 10th wedding anniversary (July this year). Hubby just dropped the bomb on me and said that he'd rather go somewhere we haven't been before. Given there is not much time left to book, could you pls offer some advice as to where we should go and what we should do. Our criteria are:
1) somewhere quiet and not too touristy (we love Europe but it so crowded at that time of year)
2) somewhere with excellent food and wine
3) the weather must be warm (hate the cold, yikes!).
4) beautiful scenery
5) preferably with history
6) has a nice hotel (5 star, it is after all our 10th anniversary

)
7) beach would be nice but not absolutely necessary
hate to rush around and get up early in the morning
9) has to be something quite out of the ordinary and something that we'd remember forever...
not necessarily in that order.
All comments and advice are welcome.