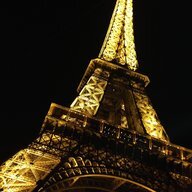 Joined

Jul 5, 2015
Messages

55
I'm so excited! I've been lurking on these boards for a long time (over, or close to, a year). I joined when BF and I seriously started looking at e-rings. I didn't think I would ever be able to post on this board because for a while I was considering a diamond alternative, like moissanite or amora gem. But, deep down I'm a diamond girl so I came back to the light pretty quickly
I fell in love with August vintage cushion cuts well over a year ago. My obsession with them is pretty unhealthy. I would put money on it that I've seen every picture, video, blog, post, anything with the AVC online at least five times. LOL I finally got to see one in real life when my boyfriend and I visited family in the New York area around Christmas time. We visited
GOG
and I was smitten. But, our budget isn't too big. I would love to rock a 3+ carat diamond someday, but I'm afraid with us being musicians that's just not in the cards. That's why I decided I might want to get an Amora gem because I know they are starting to cut those into the AVC shape. But, I knew I just wouldn't be as happy with a big fake rock than I would be with a smaller real diamond. Even if no one else knew, I would. Plus, I just like diamonds more.

Ok, I told you I was obsessed with AVCs. A while ago I found this ring for sale on JBG website.
I visited it pretty much every day if not more than once a day. I thought it was beautiful, but I didn't think it was my style. I had always lusted over dainty pave bands with huge solitaries, With or without halos - depending on if they were done right (e.g.
Victor Canera
). I tried on the
GOG
perfect halo with the August vintage cushion resting in it when I was in New York, and it just didn't do anything for me. Didn't look right on my hand and I felt that the halo took away from the beauty of the AVC. I also tried on a larger 3ct AVC on a thin pave band and I decided I like that look better. But, as they say, I have "champagne taste with a beer budget." After weeks of hemming and hawing about this JBG ring I decided to talk to my boyfriend about it. Like most guys, he is pretty indifferent with jewelry, so it was pretty much my decision. I decided to buy it, as we had a three day grace period to finalize the sale. When I got it my immediate reaction was that it was tiny (meaning the ring size itself not the diamond) but that it was extremely white! The videos and pictures JBG has on her website make the diamond look very yellow. It is not at all! I am pretty color sensitive so I was surprised that I didn't see tint to this in any lighting really. Anyway, it is off being sized now (it's a 4.5 and I'm a 7) but here are a few pictures of it on my pinky and halfway down my ring finger
I don't get to wear it until my boyfriend officially proposes, which hopefully won't be too long because I'm dying here, lol
by the way, it is a K SI2 1.16 ct (6.39x6.06) and the traps are .37ctw J SI1. It's in a David Klass setting. The inclusion is much more visible in photos than in real life. In real life I have to hold it pretty close to my eye and be purposely looking for it in order to spot it. Surprisingly, it really doesn't bother me. It's very very very tiny. I will definitely come back and post proper hand shots when it is finished being sized