Diamondnewbieny posted this phenomenal Whiteflash custom diamond ring on the Show Me the Bling forum at PriceScope. This is magnificent and another awesome example of PriceScopers having the best taste, and we LOVE fab pics! Diamondnewbieny may be a newbie to the diamond appreciation scene, but these pics are gorgeous!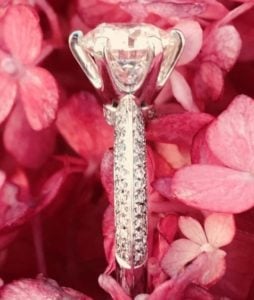 I think everyone here has heard of Whiteflash, and we all know that they do amazing work! This ring is a fabulous illustration of why people trust Whiteflash to create the ring of their dreams! The most important part to us, however, is that we get to share it's beauty through pics! Thank you for sharing this, diamondnewbieny, congratulations on a glorious addition!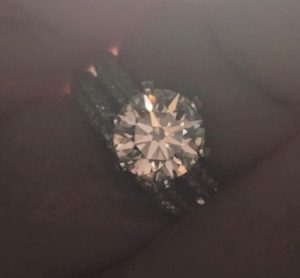 The Stats:
2.522ct from White Flash
Color: J
Clarity: SI1
Table 55 depth 60.8 crown 34.3 pavilion 40.6.
The setting is custom made.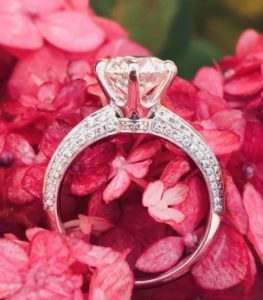 You need to go look at the original post of this whiteflash ring and the magnificent pics that diamondnewbieny shared!
The Jewel of the Week is our chance to feature and appreciate a recently posted piece from the Show Me the Bling Community!
Thank you so much for sharing your jewelry experiences with us. We look forward to seeing more!
#JOTW
Engagement Rings – Learn before you shop | A Pricescope Tutorial