The holiday season is nearly in full swing and it always brings engagement season with it! You can expect to see an uptick in engagement ring purchases (and social media announcements) today through Valentine's Day. We love this time of year because it gives us some insight as to the ring trends we'll be able to view ahead of 2019. Such as…
Pear-Shaped Diamonds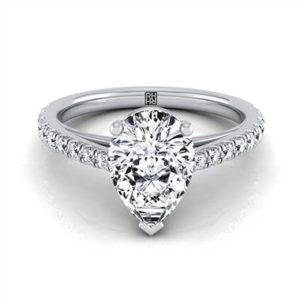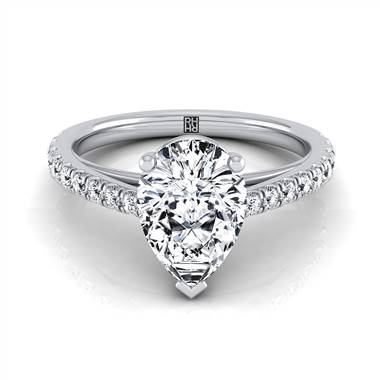 Fancy stone engagement rings are nothing new. Indeed, they've become quite popular over the past year or two, however, 2018 saw an explosion of pear-shaped diamond engagement rings and all signs are pointing to this trend continuing through to next year. This shape's popularity has been attributed to Ariana Grande's previous pear-shaped engagement ring.
Gemstones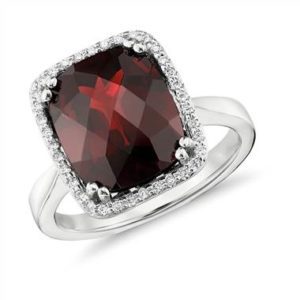 This one isn't a surprise to us as we've seen the rapid ascent of gemstone engagement rings. Yet, while some trends fizzle out within a year, this one is still going strong. Many reasons can be attributed to the strength of this look; from usually being cost effective per carat size compared to round diamond engagement rings, the popularity of gemstone engagement rings with the British royal family or more and more couples veering away from traditional and opting for rings which suit their personalities. Yet, regardless of the reason, gemstone engagement rings are here to stay.
Do the Twist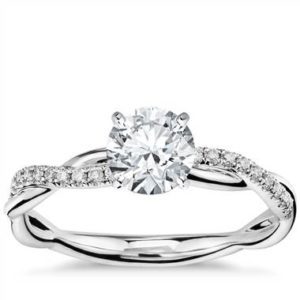 In case you haven't noticed, we've focused a lot on the engagement stone and not so much on the setting. Well, now's the time we do! Next year is all about doing the twist…with your setting. Twisted settings are becoming the rage with couples using it as another reason to show off their individuality and opt for interesting settings.
These are just three engagement ring trends you can expect to see this ring season and well throughout 2019. We're certain that a few of you may be receiving one of these under the tree next month!

By PS Staff