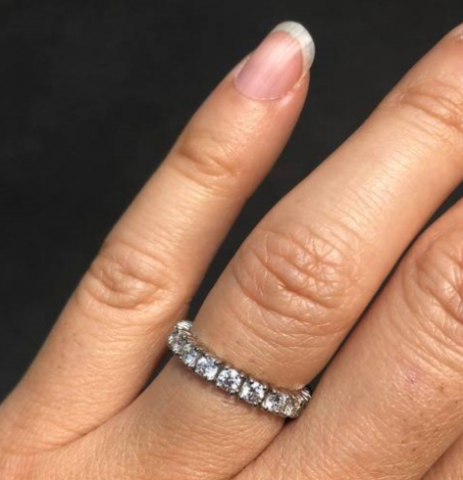 VC for an Eternity (JOTW for a piece originally posted by omd21)

on the Show Me the Bling Forum at PriceScope.com.
Omd21 shared this gorgeous Engagement Ring on the Show Me The Bling Community at PriceScope.com. I love to show off those big sparkling rocks that steal the light, but we also love, love, love, an eternity ring that is classy, beautiful, and still radiant.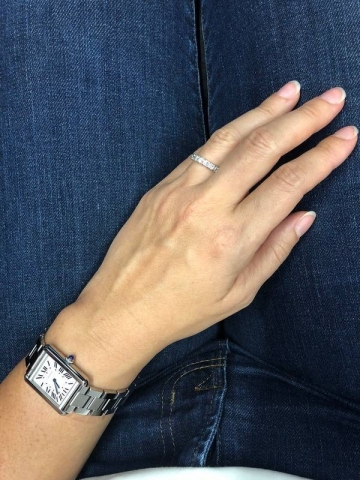 Taking the daily wear to a 10
Here at PriceScope, we all know and love Victor Canera's work, and we all know that the caliber of workmanship is phenomenal. These beautiful 4 prong settings look lacy and delicate, while securing the diamonds so that they are stable enough for regular wear. This ting is about 1.35 tcw, and as ever the VC Eternity Band is a thing of beauty while also being comfortable to wear. Omd21, we hope that your birthday is very happy and you wear this for many years in health and joy!
Go see the post with more pics! Follow me to the bling!
The Jewel of the Week is our chance to feature and appreciate a recently posted piece from the Show Me the Bling Community!
Thank you so much for sharing your jewelry experiences with us. We look forward to seeing more!
#JOTW
Do you know your basic engagement ring anatomy? Learn more about engagement rings, here.
Come show off YOUR fantastic bling with fellow jewelry lovers and trade professionals in the Show Me the Bling Community, here.