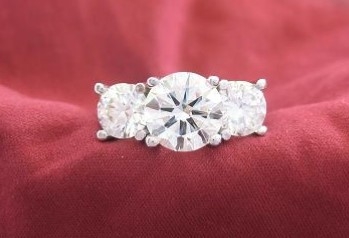 Knockout Three Stone Upgrade(TBT for a piece originally posted by Farleysmom)

at Show Me the Bling Forum at PriceScope.com.
Farleysmom shared this incredible Engagement Ring on the Show Me The Bling Community at PriceScope.com. This is fabulous and just another fine example of PriceScopers finding inspiration from each other! Maybe this dazzler will inspire another PriceScoper and the cycle will begin again!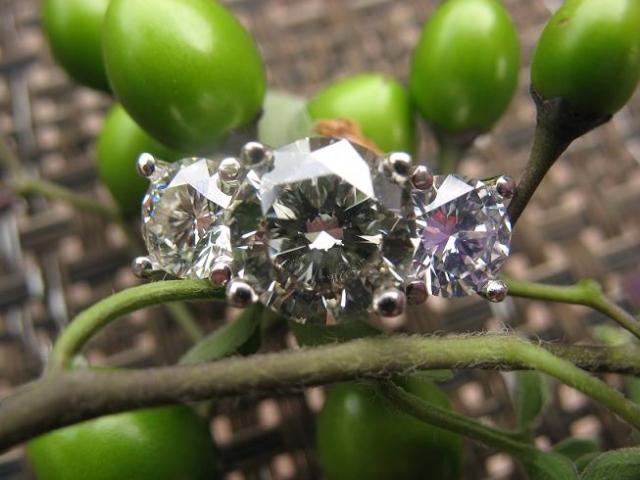 Different lighting makes a big difference, but still stunning
This upgrade was exactly what Farleysmom needed when seeking a forever home for her luscious L, the sides are Js and they still face up well, while giving the spotlight to the star. This is a fabulous piece and I loved getting to read that your original engagement ring diamond is now a treasured pendant. It's wonderful , the stories that our jewelry can tell. Thank you for sharing this part of your story with us!
The Stats:
3.6 tcw
Center diamond is 8.3mm
Color: L
Clarity: VS2
Sides are 6.0mm
Color: J
Clarity: SI1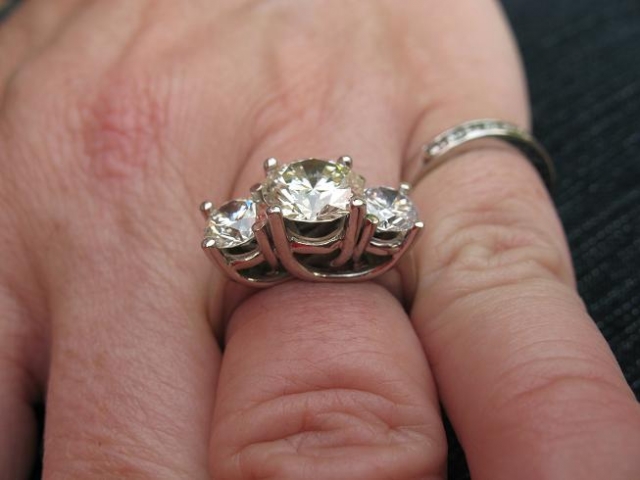 Side view
To read more of the story and see more, visit the upgraded engagement ring pics here.
For Throwback Thursdays, we take the opportunity to re-appreciate beautiful pieces that have been shared over the years!
Thank you so much for sharing your jewelry experiences with us. Keep revisiting PriceScope's past with us each Thursday!
#TBT
PriceScope offers multiple jewelry search methods learn more about our searches here.
Come show off YOUR fantastic bling with fellow jewelry lovers and trade professionals in the Show Me the Bling Community, here.