This week we are featuring the top 3 engagement ring styles from Blue Nile, the largest online diamond and jewelry retailer. Founded in 1999, the Seattle-based company has built a vast retail website featuring loose diamonds, engagement ring, and a variety of jewelry collections that range from affordable silver pieces to luxurious fancy-colored diamond creations. Blue Nile sent us the top 3 engagement rings from their newest collections, including a cushion halo, a Monique Lhuillier cathedral solitaire, and a four-stone emerald-cut diamond ring.
We asked Blue Nile CEO and president Harvey Kanter to share what the company loves most about creating engagement rings for customers:
Blue Nile has become the premier online jeweler by empowering today's most intelligent and demanding consumers with transparency and product education. What we love about building engagement rings for our customers is not only providing them with high-quality diamonds at incredible values, but also working with them to ensure they understand exactly what they're buying. And at the end of the process, we've helped create a personalized and lasting symbol of their relationship. That's very rewarding.
Top 3 engagement ring styles from Blue Nile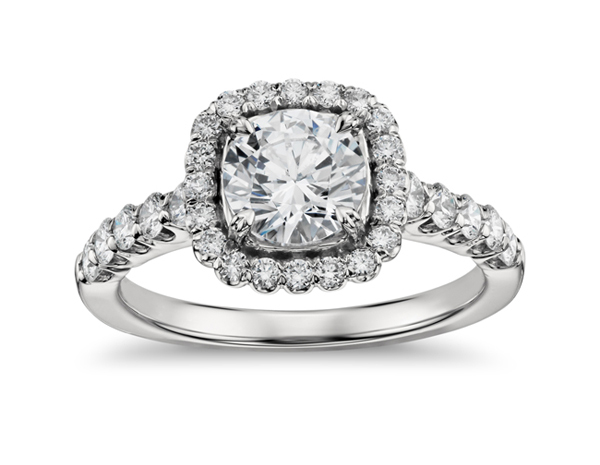 Cushion-Shaped Halo Diamond Engagement Ring in platinum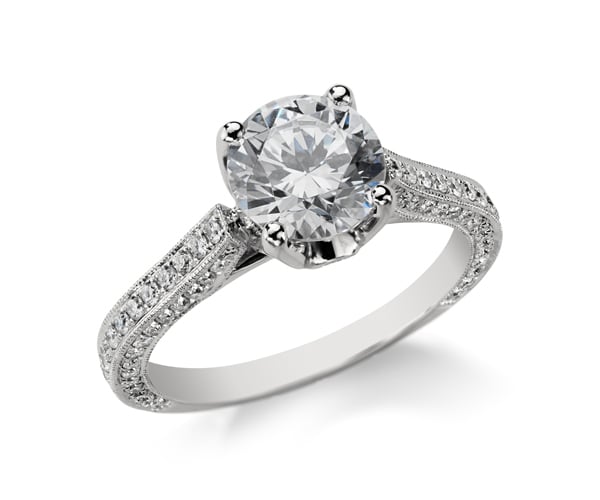 Monique Lhuillier Trio Cathedral Engagement Ring in platinum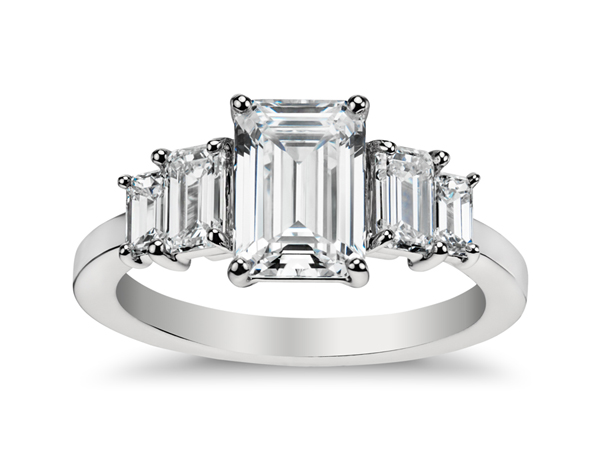 Four Stone Emerald Diamond Engagement Ring in platinum
Related Blog and Forum Topics:
BN Signature AGS 000 E SI1 .53 e-ring
Monique Lhuillier to Launch Bridal Jewelry Collection for Blue Nile