This week we are featuring the top 3 engagement ring styles from Engagement Rings Direct, a New York City-based jewelry retailer specializing in custom engagement rings and unique diamond cuts, including the company's line of "A Cut Beyond" antique-style cushions. The team at ERD sent us their 3 top styles ranging from classic halo and 3-stone designs to a vintage-inspired platinum creation from the company's Royal T collection.
Engagement Rings Direct president Mark Turnowski shares the company's passion for creating bridal jewelry:
What drives our passion for design is simply our customers…..we aspire to create the pure excitement that hopefully captivates them at the moment when they first view that special piece of jewelry.
We celebrate our customers' glamorous ideas with our close attention to the tiniest detail and every last curve to transform that special moment with joy.
Top 3 engagement ring styles from Engagement Rings Direct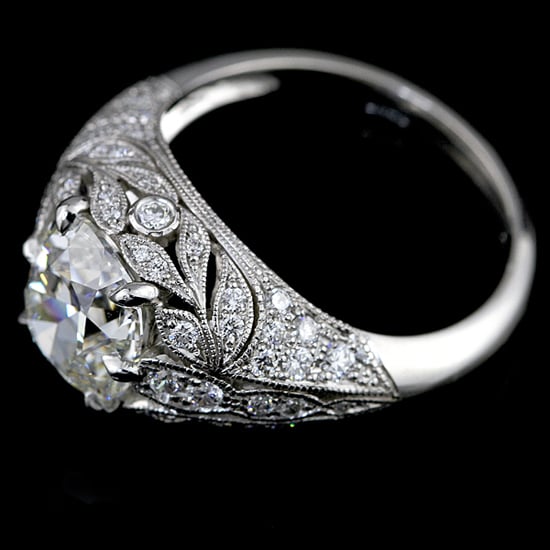 Royal T Collection vintage-style platinum diamond engagement ring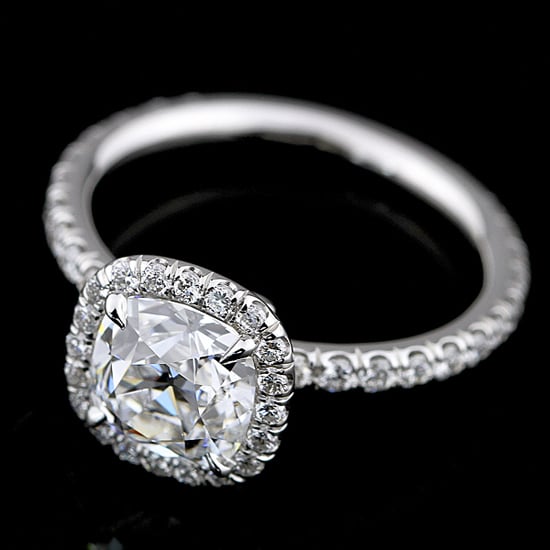 "Ada" classic micropavé halo diamond engagement ring
"Bianca" 3-stone diamond engagement ring
Related Topics:
The Art of Diamond Cutting by Mark Turnowski
Cushion Cut Diamond Guide by Engagement Rings Direct