We love diamond solitaires, but one thing we love more than one diamond is three (or four, or more) diamonds! We decided to highlight some of our favorite three-stone engagement rings from our partners in the hopes that you will find the one to make your special day shine even brighter.
You're fans of fancy-cut diamonds which means that this three-stone ring is right up your alley. This ring's delicate, yet intricate design is perfect for brides who love diamonds and design but don't want to appear ostentatious.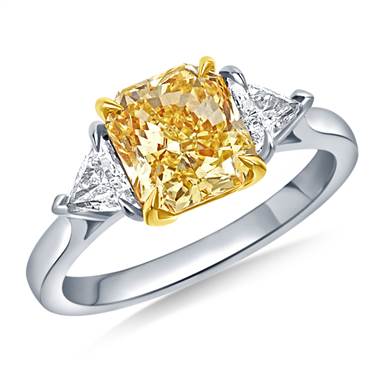 From fancy cuts to fancy colors, we have a three-stone ring for every style. You can't do anything but say yes with this stunning, fancy yellow intense radiant engagement ring looking back at you. And yes, this ring is worth every penny.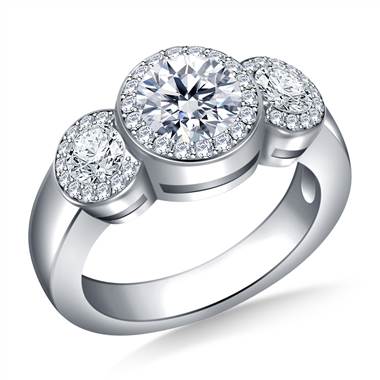 Thoroughly modern Millies will be thoroughly in love with this three-stone ring. This ring is made for the powerful, stylish executive ready to take over the world. The stone's bezel setting will allow her to do just that as this is the best type of setting for those on the move. Make way everyone because she's about to shatter the glass ceiling!
There's an engagement ring for everyone here at Pricescope and these engagement rings are only the beginning for those who love diamonds. These three-stone engagement rings definitely highlight that good luck comes in threes!