By Erika W.

Highlights from Couture 2011
Inspired by nature, Yasuko Azuma's textural gold jewelry is a fresh option for everyday wear. Finely hammered gold, smooth satin finishes and loose organic shapes create natural refinement with subtle detail. The designer forms leaves and vines in rich gold with unique piercing techniques. Azuma's "diamond dust" texture takes hammering to the next level providing a rich canvas for rose cut diamonds and colored gemstones. Azuma's jewelry is about the cohesive piece, a harmony of elements. "I prefer not to follow trends but to create styles that are enduring, versatile and collectible. I also believe in jewelry that is more subdued with unexpected surprises and details rather than bold diamond statement looks." – Yasuko Azuma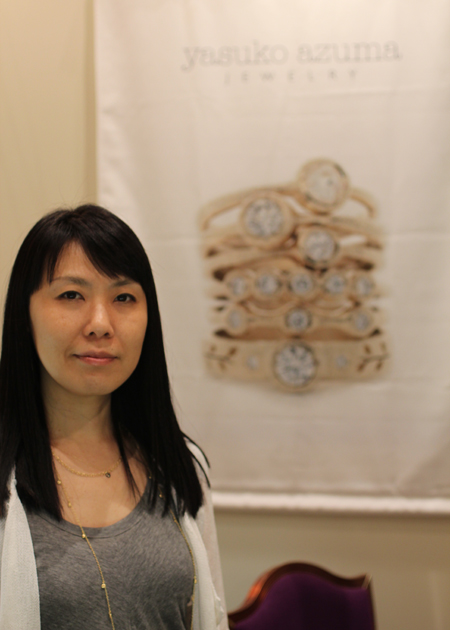 Yasuko Azuma at Couture 2011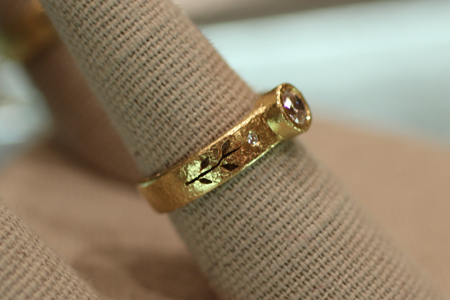 Hammered 18k yellow gold diamond ring with hand pierced leaf and vine motif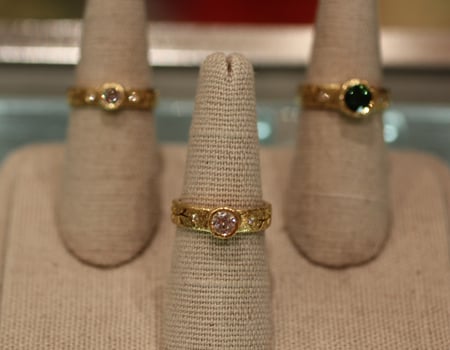 Yasuko Azuma hand pierced diamond rings and green tourmaline ring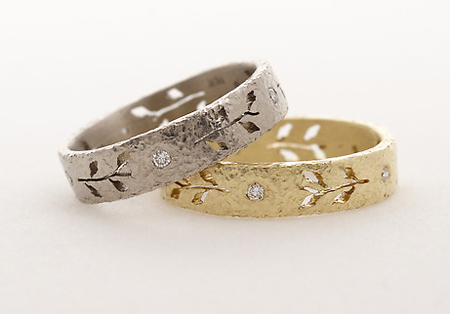 Photo: yasukoazuma.com
Diamond wedding bands with hand pierced detail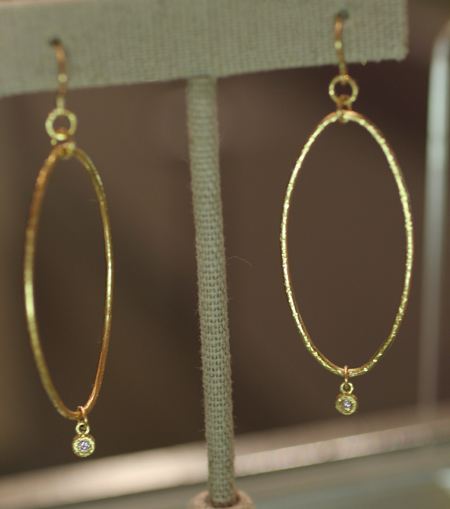 18k gold diamond hoop earrings hand finished with "diamond dust" texture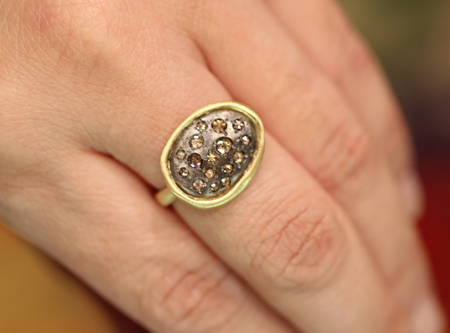 18k gold ring with brown rose cut diamonds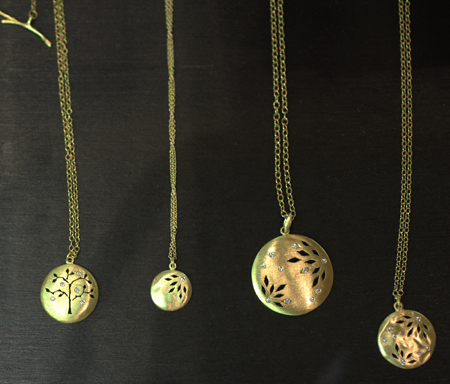 Hand pierced pendants with diamonds in satin finished 18k gold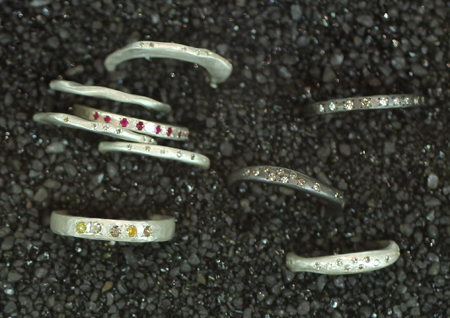 Hammered sterling silver and black rhodium plated rings with rose cut diamonds and rubies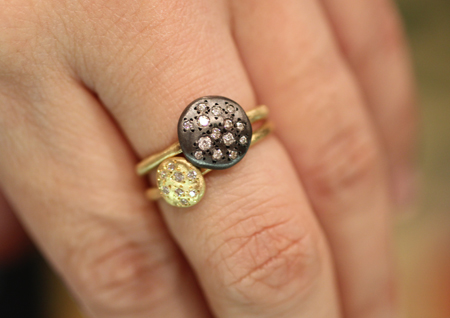 Satin finished 18k gold stacked diamond rings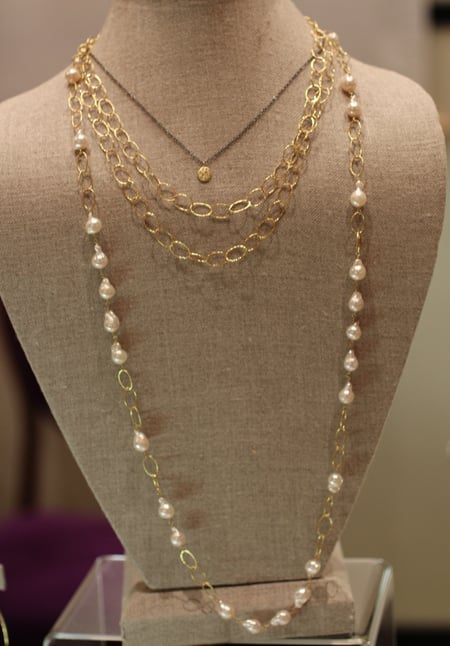 Perfect for layering – diamond pendant, hammered gold link chain and baroque pearl necklace with textured gold links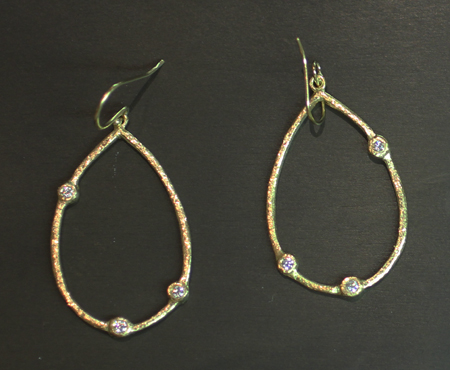 18k gold textured drop shaped earrings with diamonds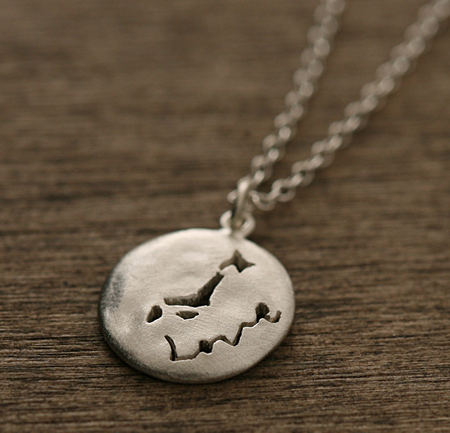 Photo: yasukoazuma.com
Love for Japan necklace in sterling silver – Proceeds from sales go to Japan Earthquake Relief Fund
Special thanks to Yasuko Azuma.
Share and discuss Yasuko Azuma on the Forum