By
Erika Winters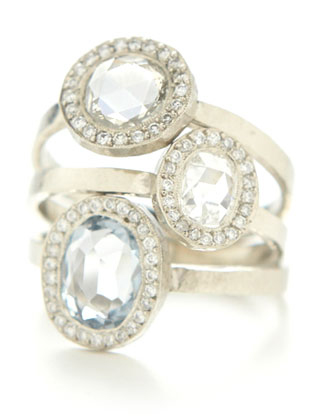 Engagement rings by Dawes Design
We are celebrating the following 8 designers working in sustainable jewelry for Earth Day 2015! These designers produce stunning jewelry in recycled metals, diamonds, and gemstones, and some also work in Fairmined metals and Fair Trade gems. Many of these jewelers are listed in the Ethical Metalsmiths directory, where you can find more companies focused on social and environmental responsibility.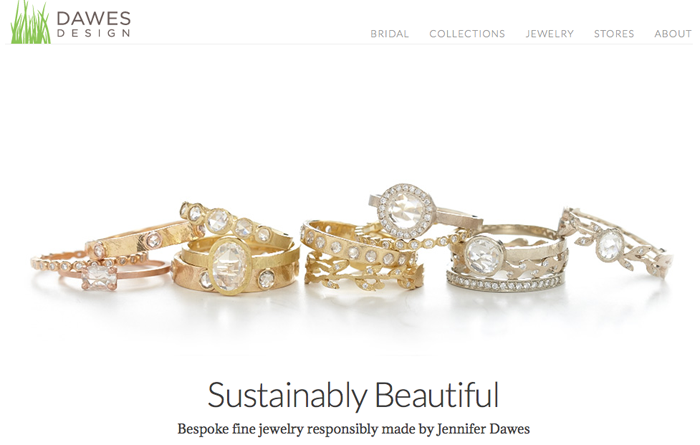 "Dawes Design has been in the forefront of the green and sustainability movement in jewelry since 2005. Dawes only uses recycled gold and responsibly mined stones wherever possible in her work. The company prides itself on making everything locally and sourcing using sustainable businesses that use recycled products." Visit Dawes Design to learn more.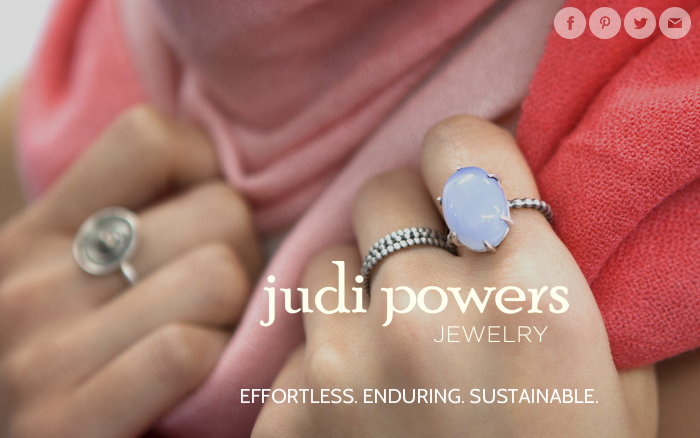 "For me, being sustainable is more than working with certified green materials: It's about supporting businesses that care for their employees and our planet in equal measure." Visit Judi Powers to learn more.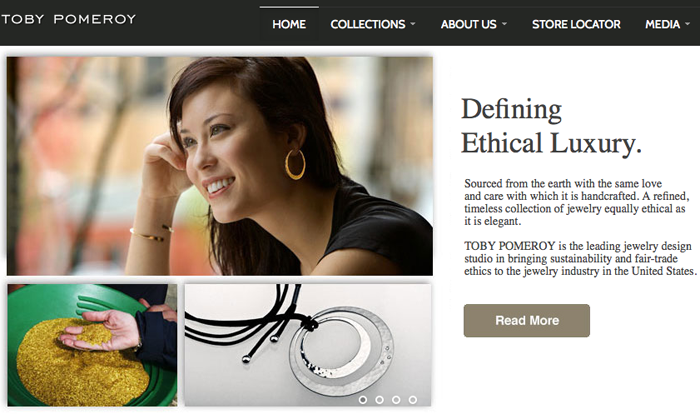 "Colored gemstones in TOBY POMEROY jewelry are exclusively sourced from suppliers with transparent supply chains. These exquisite precious and semi-precious gemstones are mined and faceted in facilities that pay living wages, and promote the health and safety of all workers." Visit Toby Pomeroy to learn more.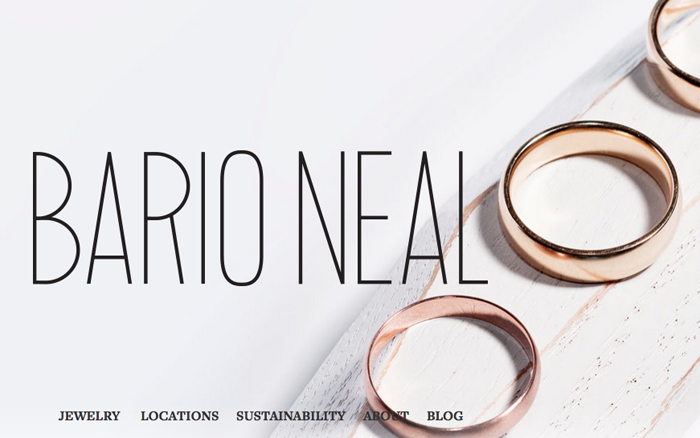 "Bario Neal Jewelry is handcrafted in Philadelphia with reclaimed precious metals, Fairmined Gold, ethically sourced stones, and low-impact, environmentally conscious practices. We are committed to environmental responsibility, ethical sourcing, and marriage equality." Visit Bario Neal to learn more.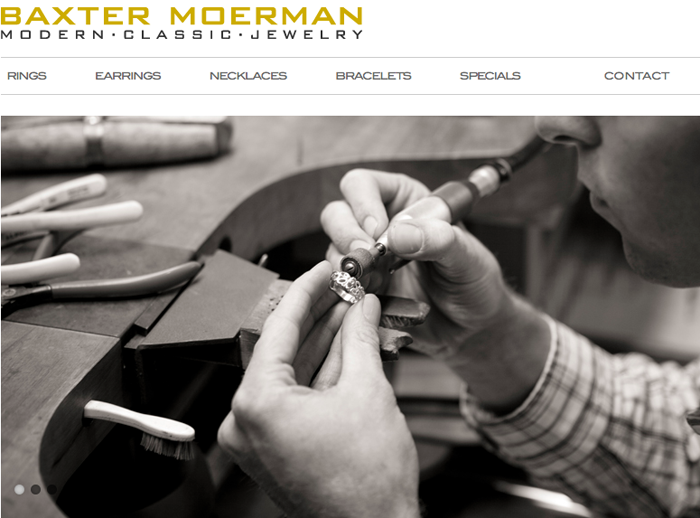 "Baxter Moerman Jewelry takes pride in the use of ethically sourced gemstones and recycled metals. They are members of Ethical Metalsmiths, which is an organization whose mission is to raise awareness and activate people who make jewelry to support real change that leads to responsible mining and supply chain transparency." Visit Baxter Moerman to learn more.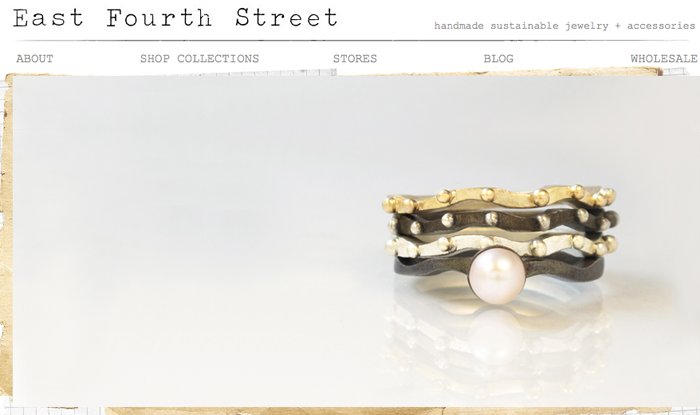 "Real Luxury – jewelry that is as ethical as it is beautiful. East Fourth Street Jewelry by artisan designer Susan Crow is creating a metamorphosis of change with modern sustainable jewelry handmade from recycled or Fairmined gold and silver with reused or Fair trade ethically sourced diamonds and gemstones." Visit East Fourth Street to learn more.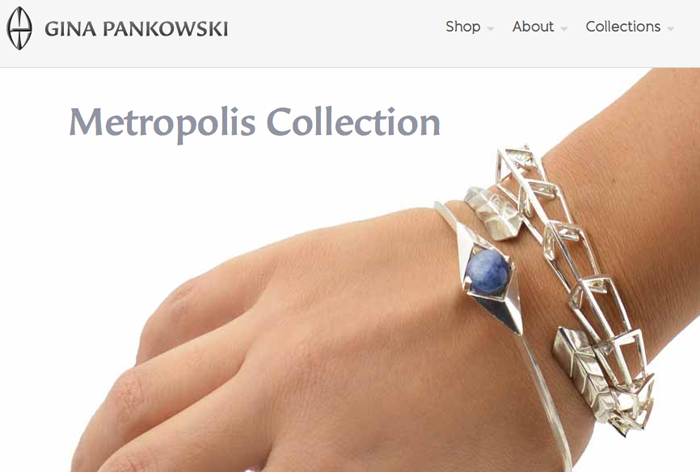 "Jewelers have always recycled. The metals we work with are precious, we save every shaving and dust particle and refine it to use it again. In my studio, I melt down my own scrap metal to create wire and sheet metal in the traditional way. I buy additional Sterling Silver and Gold from suppliers who certify their metals to be 100% recycled. In 2012 I became a member of Ethical Metalsmiths." Visit Gina Pankowski to learn more.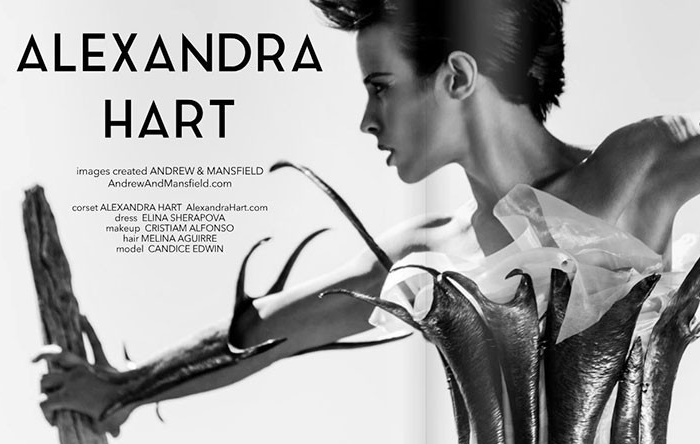 "Alexandra Hart designer/goldsmith – using and promoting responsibly-sourced materials for couture and conceptual art jewelry…" Visit Alexandra Hart to learn more.
Related: