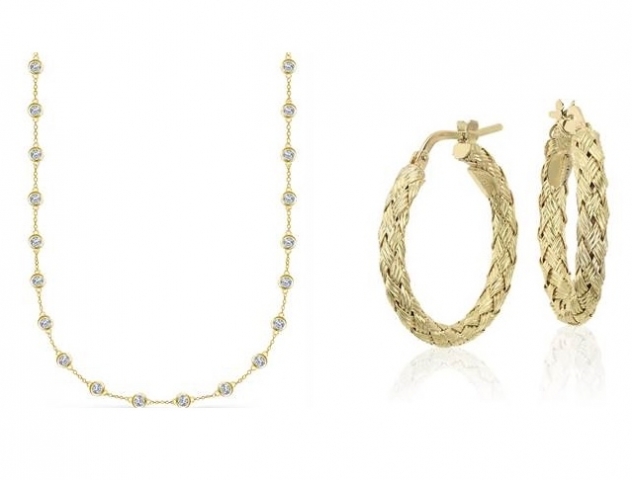 The Supermodels are Back!
Carla. Cindy. Naomi. Linda. Helena. Claudia. This past week Versace sent us back in time to when the supers ruled the land. Donatella Versace won Milan fashion week by bringing back the only models who mattered in the 90s.
She reminded us all that although Kendall, Gigi and Cindy Crawford's own daughter, Kaia, are on there way, they have much to achieve before they catapult into history and maintain public interest more than 20 years after they've walked their final runway.
The stark image of seeing the original supers was only topped with what they were wearing. Donatella draped the women in Gianni Versace's metal mesh. Her way of giving Gianni a tribute on the 20th anniversary of his death.
But guess what, not only are the supers back but they're bringing gold back with them! We've selected a few of our favorite yellow gold pieces to accessorize like a supermodel.
If a supermodel were to get engaged today, this would be the ring to get her to say yes. This bezel set halo ring is perfect for showing off the solitaire diamond and the setting is made to hold up under the most intense jet setting.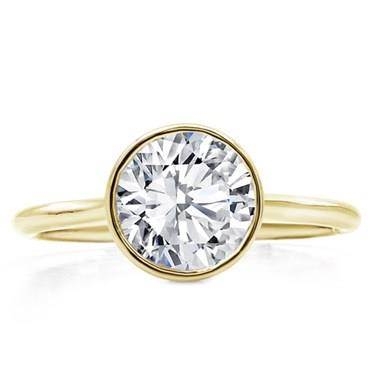 Bezel set solitaire engagement ring setting

at Adiamor
Hoops were big in the 90s and they're back again. So why not dip your toe in this trend all over again and have some fun. Give it a supermodel twist by wearing a slinky white column dress and these earrings. A totally unforgettable combination.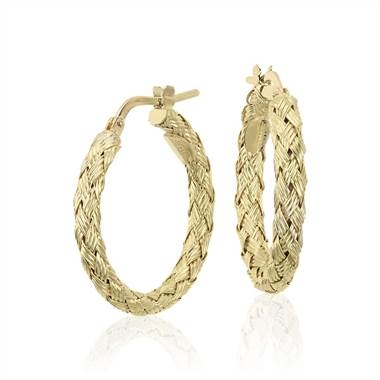 Braided hoop earrings set in 18K yellow gold

at Blue Nile
You may think that supermodels don't need any more luck, but there are plenty of haters out there ready to take their spot. So, they can throw this little necklace on to ward off any ill will and seize the day. Fortunately, you can make a some luck for yourself by securing this beauty around your neck just the same.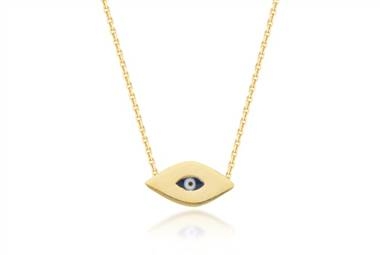 Mini evil eye pendant in 14K yellow gold

at Ritani
This necklace is a star and will take anyone from the first red carpet to the thousandth. An elegant way to finish any black tie look or a fun way to dress up a simple shirt and jeans. There's no wrong way to style this look.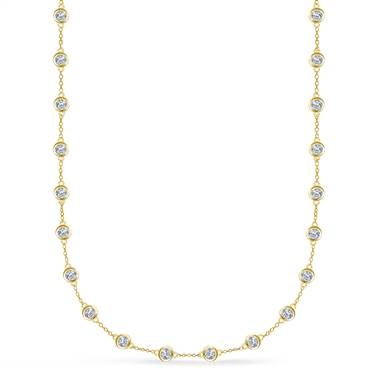 Diamond station necklace in 18K yellow gold

at B2C Jewels
Donatella Versace took the fashion world by surprise by bringing us back to the future to the height of when the supers ruled the world. Now, you too can be just as alluring as Carla, Cindy, Naomi, Linda, Helena and Claudia with the help of a bit of gold and Versace magic.

By PS Staff